Former aviation minister Femi Fani-Kayode has slammed former UK Parliament member George Galloway for statements he made regarding President Bola Ahmed Tinubu.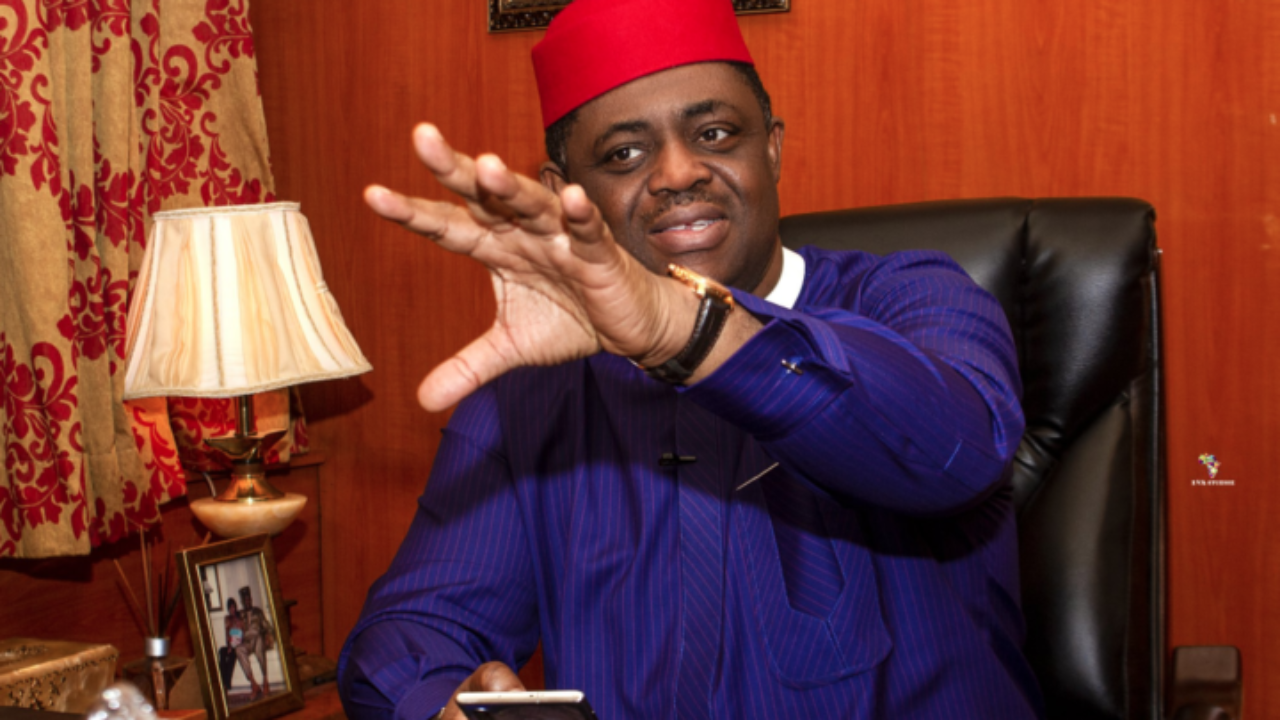 Galloway recently claimed that until he began researching Tinubu, the chairman of the Economic Community of West African States (ECOWAS), he was unaware that the president of Nigeria had a history of drug dealing in the US.
"And the election that brought him to power is still being credibly contested as fraudulent," the former UK Parliament member stated.
Fani-Kayode on Tuesday stated that Galloway was one of "these sanctimonious, self-seeking, self-serving, self-righteous, self-obsessed and narcissistic white boys" being disrespectful to Nigeria and its leaders."
"And of course these are my words and thoughts and I speak only for myself. Someone, please tell this old fart called George not to bite off more than he can chew," Fani-Kayode shared on Twitter.
Fani-Kayode stated that while he can tolerate such taunts and remarks from a fellow Nigerian without retaliating, he cannot do the same for a foreign leader.
"The stereotyping of our leaders as being fraudulent, corrupt, drug dealers and God knows what else coupled with the usual asinine and puerile misrepresentations and stereotyping is not something that we will sit by silently and take from foreigners, particularly when they are from the West," Fani-Kayode said.
He declared that Galloway should look within his own country if he wants to find fantastically corrupt, murderous, pernicious, dishonest, two-faced, criminally insane, drug-dealing, callous, heartless, avaricious, bloodthirsty, blood-lusting, godless, psychotic, psychopathic, neo-colonial, and hopelessly fraudulent leaders.
The Britishman was urged by Fani-Kayode to follow in the footsteps of a number of Western presidents, prime ministers, and leaders, including George W. Bush, Tony Blair, Barack Obama, David Cameron, Nicolas Sarkozy, Boris Johnson, and many more.
He claimed that during the past 25 years, they collectively planned, started, funded, and oversaw unlawful wars and proxy warfare in nations throughout the Middle East, North Africa, Asia, and Eastern Europe.
Additionally, he claimed that by doing this, they murdered millions of innocent people, damaged their lives, ruined their futures, and crushed their ambitions.
The Western leaders, according to Fani-Kayode, are also accused of enslaving the civilian population in third-world nations, supplying them with obedient and dull puppet leaders, plundering and stealing their national patrimony, mineral resources, and treasure under false pretenses and fraudulent pretexts.
"Georgy Porgy needs to be careful when he throws bricks our way: unlike others, we Nigerians tend to strike back and when we do we hardly miss our target," Fani-Kayode concluded.