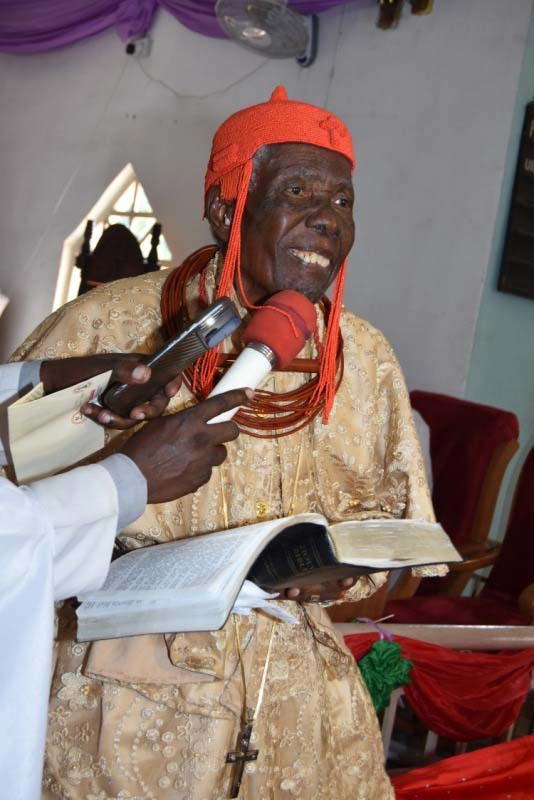 The thanksgiving service which involves the Archbishop of Bendel Province, Church of Nigeria Anglican Communion and Bishop of Ughelli Diocese, His Grace, Rt. Rev. Cyril Odutemu, Ph.D, JP, additionally had the presence of top notch monarchs in Delta state together with Ovie of Ughelli, Okobaro of Ughievwen kingdom in addition to Council of Chiefs and many others.
The Olomu Monarch who took the first reading to the admiration of all, present his 105th years without using a pair of eye glasses , also had his spouse, children and relations in attendance.
In his sermon taken from 1 Thessalonian 5:16-18, Archbishop Odutemu rendered prayers and thanksgiving to God, noting that simply as the scripture said, there is need to be glad and have a good time always, but to be prayerful everyday.